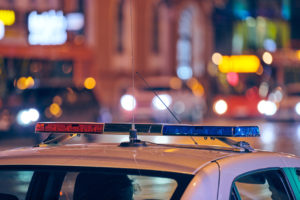 Rick Doan Dies in Hit-and-Run Accident on 880 Freeway in Hayward

HAYWARD, CA (August 7, 2021) – Police are now looking for the hit-and-run vehicle that struck and killed Rick Doan on southbound 880 Freeway on July 30.

According to the California Highway Patrol, the collision happened at Winton Avenue around 2:30 AM.

Based on reports, Doan parked in the middle of the freeway. Then, he opened the door and exited the vehicle. Subsequently, an unidentified vehicle sideswiped his vehicle. The force of the collision bent back Doan's driver's side door and knocked him 300 feet.

As a result, the victim died in the incident. The Alameda County Medical Examiner and Coroner identified him as 52-year-old Rick Doan of San Leandro.

At this point, authorities are probing why Doan stopped his vehicle in the middle of the freeway. In addition, the CHP is asking anyone with information on the deadly incident to call 510-489-1500.
---
We would like to express our deepest condolences to the bereaved family and friends of Rick Doan.
---
At The Law Offices of Daniel Kim, it is our mission to attain justice for families of victims of fatal hit-and-run accidents. Our hardworking teams give their 100% best to help families of victims of wrongful deaths get what they deserve. Our accident attorneys guide them since the start and all throughout every step of the process. Backed by qualified personal injury attorneys, our team is 100% dedicated to assisting our clients throughout every step of the process. Did you lose a loved one in a fiery accident? Call us today at (800) 895-7199 to schedule your free consultation today. You can also request a copy of the police report from your accident.