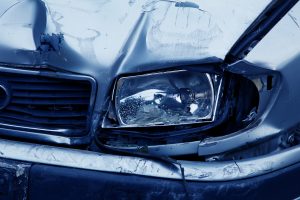 Rebekah Kencke and 15-Year-Old Girl Hospitalized after DUI Accident on Highway 101 in Dora Creek

DORA CREEK, CA (August 17, 2022) – Three people sustained injuries in a head-on accident on Highway 101 on Friday evening.

According to the California Highway Patrol, the incident happened on August 12 at about 7:11 p.m. For reasons still under investigation, a southbound 2010 Toyota Tundra crossed over into the northbound lane.

Then, the Toyota collided head-on with a northbound 2015 Kia Sedona.

Emergency crews transported a passenger in the Kia, identified as 41-year-old Rebekah Kencke, to Jerold Phelps Community Hospital for treatment of moderate injuries.

A second Kia passenger, described as a 15-year-old girl, was transported to UC Davis Medical Center for treatment of major injuries.

As per reports, the driver of the Kia, identified as 44-year-old Joe Kencke, and two juvenile passengers did not sustain injuries.

Meanwhile, the Toyota driver, identified as 41-year-old Tyson Young, was transported to Sutter Santa Rosa Regional Hospital with serious injuries.

Authorities later arrested Young on suspicion of driving under the influence.

CHP continues to investigate the accident.

If you cannot avoid drinking, make sure to choose a designated non-drinking driver. Also, consider taking alternate transportation or calling a trusted family member or friend for help.
---
Car accidents caused by a DUI driver can cause life-changing injuries to the victims. So, the top-rated Law Offices of Daniel Kim works hard to help victims successfully resolve their car accident claims. While you focus on recovery, we will fight for fair compensation for your medical bills, lost wages, and other accident-related damages. Call us as soon as possible at (800) 895-7199 to schedule your free, one-on-one consultation. If you need a copy of the police report, we can also assist you.