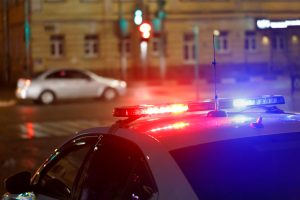 One Arrested After Police Chase Ends in Crash, Stand-Off in Pomona on White Avenue at 3rd Street

POMONA, CA (February 10, 2021) – A police chase led to a crash and a stand-off on White Avenue at 3rd Street on February 7.

According to the California Highway Patrol, the collision happened at 3rd Street around 9:15 PM.

Based on a report, police from the Pomona Police Department pursued a driver for a traffic violation. Subsequently, the pursuit ended in an accident with other vehicles on White Avenue. The number of vehicles in the crash was not immediately available.

As a result, responders said those involved in the incident had complaints of pain.

However, the suspect refused to comply with authorities. A crisis negotiation team responded to the scene and officials closed off traffic in all directions.

About an hour later, the suspect was taken into custody. It is unclear how officers managed to arrest the suspect. No further details about this crash and stand-off on White Avenue were immediately available.

Do not run away from authorities to avoid a crash. However, stay at the scene and cooperate with officers. Above all, follow all regulations at all times.
---
Have you been injured in a crash? We encourage you to seek help from a personal injury lawyer to help you with your recovery expenses. You can call The Law Offices of Daniel Kim for assistance in filing a case against the party responsible for the incident. Daniel works hard to ensure that victims of personal injury accidents receive the compensation they rightfully deserve. Each of our clients receives personal legal advice tailored to his or her specific case. Call us today at (800) 895-7199 to schedule your FREE consultation. You can also request a copy of the police report here.