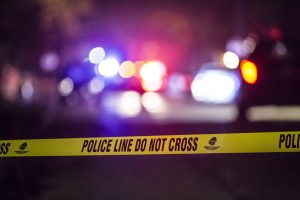 Police Identify Victim Pedro Vergara in Garden Grove DUI Hit-and-Run, Mario Hernandez-Lopez Detained

GARDEN GROVE, CA (May 11, 2021) – Police located and arrested the suspect of a DUI hit-and-run that killed Pedro Vergara late Saturday evening in Garden Grove.

Mario Miguel Hernandez-Lopez of Garden Grove is now held on $100,000 bail, according to jail records.

The accident happened around 10:54 p.m. on May 8 at Woodbury Road and Libby Lane. A white Nissan Titan pickup truck – driven by Hernandez-Lopez – sped eastbound on Woodbury Road as it approached Libby Lane. However, it slammed into the rear of a Toyota Camry – driven by 27-year-old Vergara – which was stopped at the intersection.

The impact pushed the Camry through the intersection, where it struck two parked vehicles. After that, it came to a stop in the middle of a residential street. The driver of the Titan continued through, striking a retaining wall on the north side of the street.

Vergara suffered fatal injuries and died at the scene, according to the Orange County Coroner's Office.

A female front seat passenger in the Camry sustained minor injuries.

Hernandez-Lopez fled the scene. However, police later apprehended him. Police arrested him on felony DUI and hit-and-run.

Garden Grove police traffic investigators urged anyone with information regarding the crash to call them at 714-741-5823.
---
We would like to express our sincere condolences to the bereaved family and friends of Pedro Vergara.
---
At The Law Offices of Daniel Kim, we understand that clients pursuing wrongful death claims need special care and treatment. Suddenly losing a loved one in a car accident is devastating. Above all, our top-rated wrongful death law firm strives to ease your burdens by handling all details of your case. With a success rate of 99%, you are in excellent hands. Call us at (800) 895-7199 to schedule a free, one-on-one consultation.