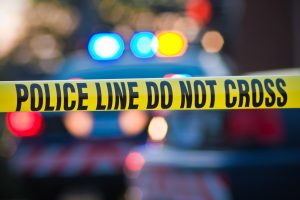 Multiple-Vehicle Accident on Highway 101 in Belmont Kills One and Leaves Several Others Hurt

BELMONT, CA (November 29, 2021) – One person died in a multiple-vehicle accident on Highway 101 in Belmont, early Thursday morning.

The accident happened around 3:00 a.m. on November 25, just north of Ralston Avenue. A green 1991 Honda Accord collided with another vehicle that fled the scene. The impact left the Accord disabled in the left lanes of the highway without headlights on. It also had major front and rear-end damage.

A red 2019 Honda Clarity then hit the Accord head-on. The Accord then collided with a white 2019 Mercedes-Benz. Moments later, a 2013 Toyota Prius struck the Clarity.

As a result of the collision, the female driver of the Accord suffered significant injuries. Paramedics took her to Stanford Medical Center, where she later died.

The San Mateo County Coroner's Office will release the victim's identity after family notification.

Meanwhile, occupants of the other vehicles had minor injuries and were taken to nearby hospitals.

At this time, it is unknown if alcohol or drugs was a factor in the crash. Authorities asked witnesses to contact Officer T. Maldonado at (650) 369-6261.
---
We express our deepest condolences to the family and friends of the deceased victim.
---
If your loved one died in a traffic accident, reach out to The Law Offices of Daniel Kim today. It is our mission to give your loved one the highest quality of legal representation. Our law firm will be committed to helping your family get justice and obtain the maximum settlement. We have successfully handled several wrongful death cases in our years of practice. Call us at (800) 895-7199 for a free consultation. If you are a family member of the victim, we can also help you request a police report of the accident.