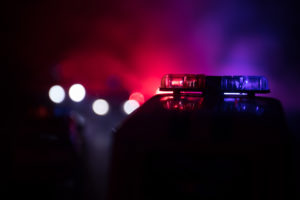 Hit-and-Run on Compton Avenue in Florence-Graham Area Hurts One

LOS ANGELES, CA (May 28, 2021) – One person was taken to a hospital after a hit-and-run at Compton Avenue and Firestone Boulevard early Thursday morning.

The incident happened around 3:30 a.m. on May 27, in the Florence-Graham area. According to the California Highway Patrol, a minivan struck a sedan for unknown reasons. The impact caused the sedan to spin in a shower of sparks. It then slammed into the front of a gas station.

Paramedics responded and transported one person to a hospital in an unknown condition.

The driver of the minivan fled the scene and remains at large. A description of the suspect was not immediately available.

At this time, CHP officials are still investigating the incident and on the lookout for the suspect.

To minimize the dangers on the road, pay attention and scan the roads while driving. Always manage your speed and follow traffic rules at all times. Also, do not leave the scene when you get involved in an accident. Pull over and call 911. Render aid if someone needs emergency medical attention while waiting for law enforcement and paramedics to arrive.
---
If you sustained injuries in a hit-and-run accident, call the Law Offices of Daniel Kim today. Our goal is to ensure that victims of car accidents receive the compensation they rightfully deserve. Our legal team will work with you personally, one-on-one, to better understand your situation. For a free consultation, please call (800) 895-7199. You can also request a copy of the police report from your accident. We can also help you get a copy of the police report from your or your loved one's accident.