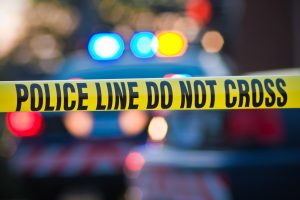 Officer Injured in Car Crash at Union Avenue and Alpine Street in Bakersfield

BAKERSFIELD, CA (February 9, 2021) — A police officer suffered injuries Friday afternoon in a car accident at Union Avenue and Alpine Street.

According to the Bakersfield police, the incident took place at approximately 3:40 p.m.

An officer was driving a patrol car eastbound on Alpine Street while another vehicle was southbound on Union Avenue. The latter reportedly beat a red light at the intersection and subsequently crashed into the patrol car.

The officer sustained minor injuries but it was not clear whether they were taken to the hospital. There was also damage to the patrol car.

Meanwhile, the driver of the other vehicle did not report any injuries at the scene. The police said the driver was cooperative in the investigation. They also did not suspect that drugs and alcohol played a role in the two-vehicle collision. However, further investigation is underway.

Running a red light poses a great danger to the driver, the passengers, and any other vehicles on the road. When behind the wheel, it is vital to always respect the rules of the road and abide by all traffic laws. Drive at a regulated speed. Pay attention to the traffic lights, the signs, and the flow of other vehicles around you. And when the light turns green, make sure the intersection is clear before proceeding.
---
At The Law Offices of Daniel Kim, we fight to make sure our clients get the compensation they deserve. If you or a loved one have suffered injuries in a car accident, contact us immediately at (800) 895-7199 to schedule your free consultation. We fight to get back what is rightfully yours. Get in touch with us today to also request a copy of the police report from your accident.