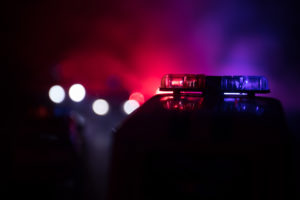 Off-Duty Officer Hospitalized in Hit-and-Run Crash on Wall Street in Los Angeles

LOS ANGELES, CA (August 12, 2022) — An off-duty officer was injured in a hit-and-run accident on Wall Street near Winston Street on Thursday afternoon.

According to Los Angeles police, the hit-and-run accident happened before 4:45 p.m. Under unclear circumstances, an off-duty motorcycle officer crashed into another driver, who fled the scene.

Soon after, paramedics reached the scene and took the officer to a hospital for treatment of unknown injuries. However, reports indicated that the officer was expected to make a full recovery.

As for the driver involved in the collision, police detained the individual a short distance away. However, the report did not indicate if other factors played a role in the accident. If anyone has seen this crash and would like to communicate with the LAPD, please contact the department.

Many accidents happen because of speeding, distracted driving, impaired driving and road rage. You can minimize these risks by planning for your trip, being conscious on the road, putting your smartphone away and simply taking your time. Remember these tips to increase your level of safety.
---
Request a free consultation with a lawyer who knows the legal system. At The Law Offices of Daniel Kim, we aim to get you fully compensated. We settle personal injury cases and wrongful death cases involving catastrophic injuries, pedestrian accidents and truck accidents. Our firm works on a contingency fee basis, meaning you will not have to pay anything upfront until we dispute your case. Call (800) 895-7199 for a case evaluation. We can also get you a copy of the police report from the accident.