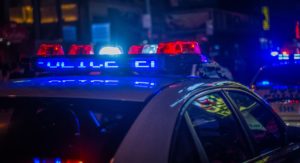 Police Arrest Two Drivers for DUI after Crash along Highway 99 at Howsley Road

SUTTER COUNTY, CA (April 28, 2022) – Police arrested Natasha Adams and Yolanda Salas for DUI after a traffic accident on Highway 99 in Sutter County early Sunday morning.

The accident happened around 2:20 a.m. on April 24 at Howsley Road. Adams, a 26-year-old Marysville resident, was driving a white 2016 Honda Accord southbound in the northbound lanes of the highway near Kempton Road. Additional callers said Adams' vehicle was also spotted on Highway 70 at East Nicholaus Road, and then at Highway 99 and Highway 70 split.

Responding officers found a two-vehicle crash at the intersection of Highway 99 and Howsley Road. Officers identified the other driver as 29-year-old Yolanda Salas of Olivehurst.

Both Adams and Salas sustained injuries from the crash. Both also displayed symptoms of alcohol intoxication.

Paramedics transported the two to Adventist Health/Rideout hospital for treatment. Police later arrested them for DUI.

At this time, the California Highway Patrol is still investigating the crash.

Any amount of alcohol can impair your judgment and slow down your reaction time. So, never drink and drive. If you are going to drink, plan to take an Uber, Lyft, or a cab home, or designate a sober driver. It is not worth it.
---
The Law Offices of Daniel Kim remain a superior option for car accident victims seeking compensation. We believe every client should receive personal legal advice tailored to his or her specific case. If you have been involved in a car accident and need specialized legal care, then let us help you. Our attorneys will handle everything while you rest and recover. To schedule a free case consultation with Daniel, call (800) 895-7199. You also can request a copy of the police report for your reference.