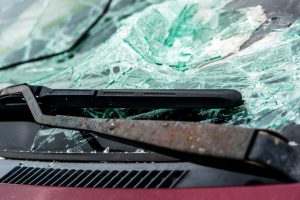 Car Crashes into Paradise Nails and Spa Salon in Fresno

FRESNO, CA (March 19, 2021) — A nail salon was damaged in a car accident on Bullard Avenue near Fresno Street Monday afternoon.

According to Fresno Police, the accident happened when the driver had mistaken the gas pedal for the brake. As a result, the vehicle slammed into the Paradise Nails and Spa salon, shattering glass and damaging the inside.

Fortunately, everyone escaped the accident unharmed, including the female driver in her 60s and her teenage passenger.

At this time, the crash remains under investigation. However, if anyone has more insight into this accident, please contact the Fresno Police Department.

For public safety's sake, you must be aware of your actions when driving a car. This includes the moment you place the key into the ignition. Because driving can often put us on autopilot, we must remember to be mindful and aware.
---
At The Law Offices of Daniel Kim, we demonstrate our expertise to win clients favorable verdicts and settlements. If you were injured in a serious car accident, then call (800) 895-7199. During your free consultation, we will make you aware of your options and the benefits of our legal guidance. Injuries sustained in an accident can be devastating. If you would like to hold the reckless driver accountable for his or her actions, then contact us today. Get the compensation you deserve from a top-rated personal injury law firm. You can also request a copy of the police report from your accident.