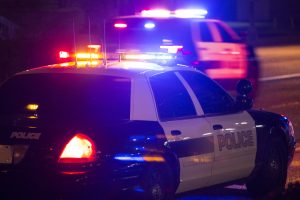 Margaret Hassan Arrested, 9-Year-Old Uninjured in Police Chase Crash on Diamond Bar Boulevard near Palomino Drive

LOS ANGELES, CA (March 12, 2021) — Margaret Hassan was arrested in a police chase accident on Diamond Bar Boulevard near Palomino Drive Tuesday.

According to reports, the incident happened at 3:24 p.m. near the Walnut-Diamond Bar Sheriff's Station. Per reports, Margaret Ann Hassan became involved in a road rage incident with another driver. From there, the 30-year-old led deputies on a pursuit from Ontario to Diamond Bar.

During the chase, Hassan crashed into several cars and narrowly missed head-on collisions. In addition, a sergeant suffered non-life-threatening injuries while trying to take command of the chase.

Around 7:00 p.m., however, the chase came to a halt. Per reports, Hassan rear-ended another driver on Diamond Bar Boulevard near Palomino Drive. As armored vehicles surrounded the sedan, a 9-year-old girl emerged from the vehicle.

Shortly after, paramedics brought the child to a hospital as a precautionary measure. Meanwhile, officers arrested Hassan on several charges, including child abuse and assault with a deadly weapon.

At this time, the case remains under investigation. However, if anyone has more information, please contact the Los Angeles County sheriff's deputies.

Driving recklessly puts you and others at harm. Remember, the road demands your responsibility. When driving, be mindful of your surroundings and adhere to the rules of the road.
---
If you have been injured in a reckless car accident, contact The Law Offices of Daniel Kim. We have won more than two hundred million dollars for clients in thousands of settlements. Having sustained a serious injury can require time to heal. As your lawyer, we are here to get you full compensation. Call (800) 895-7199 to schedule a free consultation. We can also provide you a copy of the police report from the car accident.