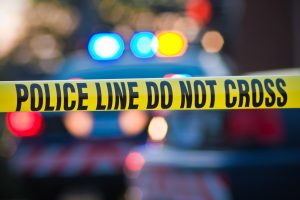 Suspected DUI Driver Involved in Serious Pedestrian Accident on Home Avenue in San Diego

SAN DIEGO, CA (March 29, 2021) – A man suffered injuries in a pedestrian accident in the 4000 block of Home Avenue on March 27.

According to the California Highway Patrol, the collision happened at approximately 3:00 PM.

Based on a report, a white 2014 Toyota Scion of a 19-year-old man hit a parked silver 2006 Toyota Sienna. At the same time, the 56-year-old victim was getting recyclables out of the back of his car. Consequently, the Scion hit the man and his Nissan Versa, pushing the Versa into a silver 2007 Honda Accord. Subsequently, the Accord hit a silver 2017 Toyota Highlander. At that time, both vehicles were unoccupied.

As a result, the pedestrian suffered serious leg injuries. The driver of Scion complained of shoulder pain.

To conclude, the San Diego Police Department is investigating this accident on Home Avenue. Officials said they are looking at driving under the influence as a factor in the case. In addition, they ask anyone with information to call 619-531-2000 or 858-484-3154.

Never drink before driving to avoid an accident. Instead, stay sober and make sure you are fit to drive. In addition, get a cab or an Uber to get you home safely after drinking.
---
If you have been hurt in an accident involving a DUI driver, you can count on The Law Offices of Daniel Kim to help you with your case. We work hard day and night to ensure that victims of personal injury accidents receive the compensation they rightfully deserve. Each of our clients receives personal legal advice tailored to his or her specific case. Daniel will work with you personally, one-on-one, to better understand your situation. We will win back what was taken from you. Call us today at (800) 895-7199 to schedule your FREE consultation. You can also request a copy of the police report here. Above all, you can trust your lawsuit with our team with our success rate of over 99%.