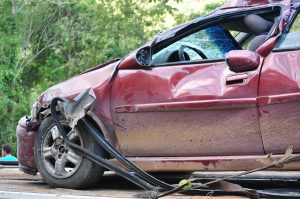 Fatal Pomona Multi-Car Accident on 10 Freeway

POMONA, CA (February 8, 2021) — A 41-year-old man died Sunday, January 24 in a multi-car accident on the 10 Freeway near Highway 71.

According to the California Highway Patrol, the multi-car accident happened just after midnight. CHP said a silver 2018 Honda Accord became disabled in the No. 4 lane for unexplained reasons. At some point, an oncoming 2013 Chevrolet Malibu struck the disabled Honda, which sent the Honda hitting three people standing outside the vehicle.

While the Honda came to a rest near the Kellogg Drive off-ramp, the Chevrolet Malibu became disabled in the No. 2 westbound lane. Soon after, an oncoming 2016 Chevrolet Cruze crashed into it.

As a result of the accident, the 32-year-old Barstow man in the Chevrolet Cruze complained of pain and sought care at Pomona Valley Hospital Medical Center. However, a 41-year-old man from Southgate who was standing outside the car died at the scene. Meanwhile, the 39-year-old woman and a 20-year-old man standing next to him survived the crash. Currently, they remain in recovery at Pomona Valley Hospital Medical Center with major injuries.

As for the driver of the Chevrolet Malibu, that person fled the scene. Yet if anyone has more information on the hit-and-run driver, please call 626-338-1164.
---
In light of this news, our condolences go out to the bereaved family and friends of the victim.
---
By choosing The Law Offices of Daniel Kim, expect to receive personal legal advice for your case. Our goal is to win back what was taken from you during the multi-car accident. Our lawyers aim to understand your needs and will provide personalized and thoughtful assistance. In our finest hours, we have settled over two hundred million dollars for clients in thousands of cases involving truck accidents and head injuries. Call (800) 895-7199 to schedule a free consultation. We can also get you a copy of the police report.