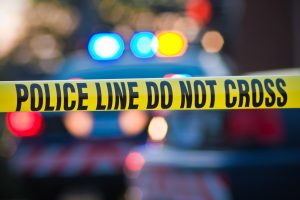 Chain-Reaction Accident on 280 Freeway in San Jose Kills 40-Year-Old Man

SAN JOSE, CA (August 2, 2021) – A man died in a chain-reaction accident on 210 Freeway in downtown San Jose early Sunday morning.

The accident happened around 2:20 a.m. on August 1, just past the Fourth Street on-ramp. According to the CHP, a 1972 Chevrolet Impala was traveling onto the freeway from the on-ramp when a Toyota Prius collided into it. After the crash, both cars stopped in the far left lane, and both drivers got out of their vehicles.

Soon after, a 2008 BMW 328i sedan traveling at a high speeds hit the two stopped cars, causing a chain reaction that ended with the Impala's driver being hit and knocked off the elevated freeway.

The victim landed in a parking lot below and died at the scene. The Santa Clara County Medical Examiner-Coroner's Office only identified him as a 40-year-old man.

The driver of the BMW, a 24-year-old Sunnyvale man, suffered minor injuries, and so did his passenger, a 24-year-old San Jose man. Both men were taken to Regional Medical Center.

CHP said alcohol was a factor in the crash. They asked anyone with further to contact the CHP San Jose area field office at 408-961-0900.
---
We extend our deepest condolences to the family and friends of the victim.
---
At The Law Offices of Daniel Kim, we know your family are going through a difficult time. While you tend to your well-being and peace of mind, hire us to handle the legal areas of your situation. Daniel will work with you personally to help find justice for the one you have lost. Our award-winning wrongful death lawyers will work hard to assist you throughout every step of the process. Call us for a free consultation at (800) 895-7199. You can also request a copy of the police report from your loved one's accident.