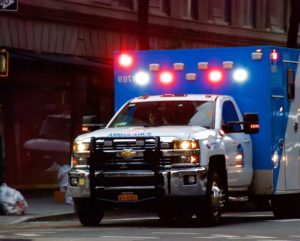 Man Hospitalized after Two-Car Accident on Railroad Avenue and Oak Ridge Drive

SANTA CLARITA, CA (July 28, 20220 — One man suffered injuries in a two-car crash on Railroad Avenue on Tuesday, July 26.

According to Craig Little, spokesman for the Los Angeles County Fire Department, the crash happened on Railroad Avenue and Oak Ridge Drive at around 4:19 p.m.

Reports said that medics brought one man to Henry Mayo Newhall Hospital following the crash. There are no specific details about his injuries at the moment.

The circumstances of the crash are still unavailable.

There are no reports if intoxication played a role in the crash. Officials continue to investigate the incident.

When you are driving, make sure to pay attention to your surroundings and look out for other vehicles. By driving cautiously, you can prevent dangerous accidents on the road. Strictly follow traffic rules to keep yourself and others safe.
---
If you or a family member is a victim of a car accident injury, contact the Law Offices of Daniel Kim to handle your case. Each of our clients receives personal legal advice tailored to his or her specific case and injuries. Our team will personally work with police reports, insurance claims, medical bills, doctor's appointments, and much more. Our success rate is over 99% so you can be assured that you are in good hands. Call us today at (800) 895-7199 for a free consultation. If you are a family member of the victim involved in this accident, we can help you request a police report.