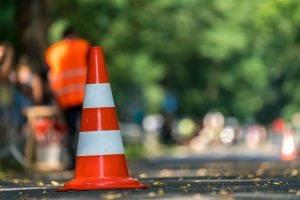 Man Struck and Injured by Car in Pedestrian Accident on McHenry Avenue at Frances Avenue

MODESTO, CA (February 7, 2021) — A man suffered injuries following a pedestrian accident on McHenry Avenue on Tuesday, January 26.

The crash happened at about 11:30 p.m. at the Frances Avenue intersection. The area is near McHenry Auto Sales and the Economy Inn.

Police Department spokeswoman Sharon Bear said the victim crossed eastbound on McHenry Avenue. Then a southbound 2015 Honda Civic struck him.

Medics rushed the pedestrian by ambulance to a hospital with major injuries. Modesto police described the pedestrian as a 60-year-old man from Modesto. Officials has not yet released his name.

The driver identified as 33-year-old Abdulwahab Alsumairi of Modesto was not harmed. His passenger also did not sustain any injuries.

Bear said that drugs, alcohol, and speed did not appear as factors in the collision.

Officials continue to investigate the cause of the crash.

No other information is available as of the moment.

Whether you are a pedestrian or a driver, you should follow all traffic rules and observe safety precautions. If you are behind the wheel, always look out for pedestrians. However if you are a pedestrian, cross the street at the designated crosswalk or intersection. By being cautious and following the rules, you can prevent road accidents.
---
If you or a family member is a victim of a pedestrian accident, contact the Law Offices of Daniel Kim to handle your case. Each of our clients receives personal legal advice tailored to his or her specific case. Our success rate is over 99% so you can be assured that you are in good hands. You pay nothing unless we win your case. Call us today at (800) 895-7199 for a free consultation. In addition, you can request a copy of your police report. Above all, you are not alone. Let us help.