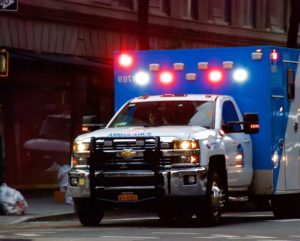 Hit-and-Run Driver Wanted after Fresno Parking Lot Crash on Fresno Street

FRESNO, CA (November 19, 2021) – A man suffered injuries in a hit-and-run crash on Fresno Street on November 16.

According to the California Highway Patrol, the accident happened at Friant Avenue around 10:30 PM.

Based on an initial report, officers responded to the Applebee's on Fresno Street after a call about a crash. There, they found the victim in his 40s in the parking lot. Prior to that, his parked car was hit by a silver Audi. Subsequently, the Audi left the scene after the crash.

As a result, the man suffered injuries to his head and body. Paramedics transported the victim to a hospital for treatment.

As of now, investigators say they're searching for the driver of the suspect vehicle. Also, the cause of the crash is still under investigation.

Avoid distractions when driving. However, focus on the road. Slow down in intersections and give way to other vehicles. In addition, do not leave the scene after an accident.
---
Have you been injured in a hit-and-run crash? Call The Law Offices of Daniel Kim for assistance in filing a case against the party responsible for the incident. Daniel works hard to ensure that victims of personal injury accidents receive the compensation they rightfully deserve. Each of our clients receives personal legal advice tailored to his or her specific case. We will work with you personally and one-on-one to better understand your situation. Call us today at (800) 895-7199 to schedule your FREE consultation today. An attorney from our Fresno office is available to walk you through the process. You can also request a copy of the police report here. Above all, we are here for you, every step of the way.