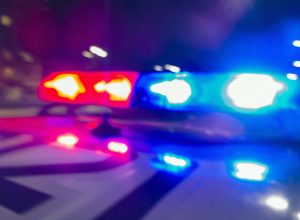 Police Pursuit on 110 Freeway in Gardena Leads to Arrest

GARDENA, CA (February 8, 2021) – A man is now in custody after hitching a ride on a big rig during a pursuit on 110 Freeway on February 4.

According to the California Highway Patrol, the man hopped on a moving big rig in a desperate attempt to hide from officers. A video from NewsChopper4 showed the suspect ran after getting out of a car near an overpass.

Subsequently, he tried to flag down other vehicles before hopping onto a big rig as it turned at the intersection and went under the overpass.

Police described the suspect as a man wearing a grey hoodie and red shorts. Eventually, he hopped off and began walking. Later on, officers apprehended him.

It was not immediately clear what led to the pursuit on 110 Freeway. At this point, an investigation is ongoing.

Give way to police vehicles during a pursuit. And, if officers pull over your vehicle, obey and talk to them. However, do not engage in a pursuit. Do not commit such mistakes to remain safe when you are driving.
---
Have you been injured in an accident caused by a vehicle in a pursuit operation? We encourage you to seek help from a personal injury lawyer to help you with your recovery expenses. You can call The Law Offices of Daniel Kim for assistance in filing a case against the party responsible for the incident. Daniel works hard to ensure that victims of personal injury accidents receive the compensation they rightfully deserve. Each of our clients receives personal legal advice tailored to his or her specific case. Call us at (800) 895-7199 to schedule your FREE consultation today. You can also request a copy of the police report here. With a success rate of over 99%, you can trust your lawsuit with our team.