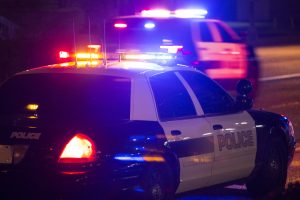 Woman Fleeing Police Involved in Car Accident on Valley Hi Drive in Sacramento

SACRAMENTO, CA (August 6, 2022) – A man is now in critical condition after a car slammed into his home in an accident at the 8100 block of Valley Hi Drive Valley on August 4.

According to the California Highway Patrol, the collision occurred near Mack Road after 6:00 PM.

Based on reports, a female suspect in a pickup truck was trying to get away from police pursuers prior to the crash. The Sacramento Police Department said the chase started when officers stopped a driver with multiple felony warrants but the suspect led them on a chase. Subsequently, she crashed into a home, severing its gas line.

As a result, a man inside the house suffered critical injuries in the incident. Paramedics arrived at the scene for rescue. In addition, PG&E crew also responded to the scene.

In the end, officers booked the suspect into jail on charges of fleeing police and several other warrants. At this point, an investigation is still ongoing.

Do not leave the scene after an accident. Instead, call and wait for the authorities and rescue teams to arrive. In addition, always watch out for drivers displaying unruly behaviors to avoid an accident.
---
If you have been injured in an accident, you can count on Law Offices of Daniel Kim to help you with your case. We work hard day and night to ensure that victims of personal injury accidents receive the compensation they rightfully deserve. Each of our clients receives personal legal advice tailored to his or her specific case. Daniel will work with you personally, one-on-one, to better understand your situation. We will win back what was taken from you. Call us today at (800) 895-7199 to schedule your FREE consultation today. You can also request a copy of the police report here.