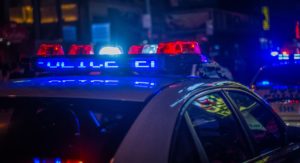 DUI Crash on Grand Avenue in Oakland Leaves One Dead and Five Injured

OAKLAND, CA (October 26, 2021) – Malina Golphin died in a DUI crash in Oakland early Sunday morning.

The fatal crash happened around 2:02 a.m. on October 24, in the 3300 block of Grand Avenue, north of the Grand Lake Theater. Authorities said Golphin was driving a 2018 Toyota Prius that entered the avenue from a parking lot. She was attempting to go southbound on Grand when a 2020 Audi Q5 that was traveling north struck her.

The impact caused the Toyota to collide with a 2015 Mazda CX53 that was going south on Grand Avenue.

As a result, Golphin died at the scene. She was a 34-year-old Hayward resident, according to by the Alameda County Coroner's Office.

A 33-year-old female passenger in the Toyota was taken to a hospital in critical but stable condition. A 30-year-old male passenger in the Toyota had minor injuries.

The driver of the Mazda, a 33-year-old Oakland woman, and her 33-year-old passenger, were both taken to a hospital with non-life-threatening injuries.

Police arrested the 25-year-old male driver of the Audi on suspicion of driving under the influence of alcohol.

The crash remains under investigation.
---
We express our sincere condolences to the bereaved family and friends of Malina Golphin.
---
At The Law Offices of Daniel Kim, we understand that clients pursuing wrongful death claims need special care and treatment. Suddenly losing a loved one in a DUI crash is devastating. So our top-rated wrongful death law firm strives to ease your burdens by handling all details of your case. With a success rate of 99%, you are in excellent hands. Call us at (800) 895-7199 to schedule a free, one-on-one consultation. You can also request a copy of the police report from your loved one's accident.