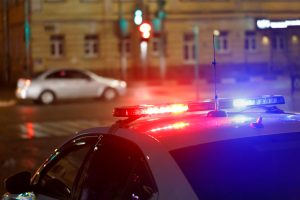 Malakeh Jaber Charged after Deadly DUI Crash on Chestnut Avenue near Herndon Avenue

FRESNO, CA (August 10, 2021) — Malakeh Jaber was arrested by police in Saturday's fatal DUI accident on Chestnut Avenue near Herndon Avenue.

According to Fresno Police, the deadly DUI crash happened around 11:15 p.m. For DUI-related reasons, 19-year-old Malakeh Ghaleb Jaber struck a light pole, where the passenger side door wrapped around. Subsequently, the BMW 535i overturned and came to a stop after taking out a fire hydrant.

As a result of the impact, all passengers of the BMW were ejected from the cabin. Soon after, paramedics reached the scene and transported all patients to a nearby hospital. However, one of the victims — a 21-year-old man — died.

In the investigation, officers confirmed that Jaber had been under the influence during the crash and booked her into Fresno County jail. At this time, they believe speed may have played a factor in the accident, as well. However, if anyone has more to add to this crash, please contact the Fresno Police Department.
---
Our deepest thoughts and sympathies are with the bereaved family and friends of the victim.
---
At The Law Offices of Daniel Kim, we distinguish ourselves from other personal injury law firms by providing tailored care and aggressive representation for clients. If you've been considering whether to file a lawsuit against the at-fault party, call (800) 895-7199 for a free consultation with our Fresno car accident lawyer. We can inform you of the benefits that come with taking legal action. We provide dedicated legal support to families of wrongful death victims. Call on our lawyers to experience legal assistance that can make all the difference in your recovery. A lawyer from our Fresno office is ready to discuss your case.