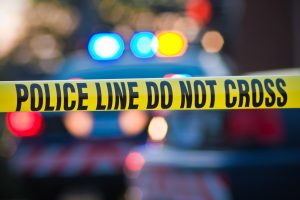 Lilyana Romero Killed in DUI Crash on Barstow Avenue near Millbrook Avenue

FRESNO, CA (September 21, 2021) — Lilyana Romero died in a DUI accident on Barstow Avenue near Millbrook Avenue Monday morning.

According to officers, the fatal accident happened around 1:00 a.m. For DUI reasons, a 17-year-old man drove a Honda Civic down Barstow Avenue and swerved across the sidewalk. Subsequently, the Honda struck a tree and threatened the lives of seven people crammed in the vehicle.

Soon after, police responded to find 15-year-old Romero dead at the scene. Per reports, she was one of five people trapped inside the vehicle.

As for the driver, he fled the area, but police officers booked him into the Fresno County Juvenile Justice Center for DUI charges shortly after.

At this point, two teens, one with a brain bleed and another paralyzed from the waist down, have a long road to recovery. While their families heal, Romero's loved ones have created a GoFundMe page for her.

If anyone has more to add to this crash, please contact the Fresno police.
---
Our deepest sympathies are with the family and friends of Lilyana Romero.
---
To work with a specialized and experienced attorney turn to The Law Offices of Daniel Kim for support. We work on a contingency fee basis, meaning you will not have to pay a dime upfront until we settle your case. Daniel has resolved innumerable lawsuits involving DUI accidents and wrongful death cases. If you have a wrongful death or personal injury case you would like to pursue, then call (800) 895-7199. Daniel will work aggressively for your future and your family's recovery. You can also contact our Fresno office or any of our California locations. In you need a copy of the police report from the accident, we can assist you.