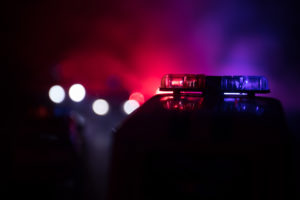 Leon Reynoso Dead, Andrew Hibbard Detained in DUI Accident on Palm Canyon Drive at Alejo Road

PALM SPRINGS, CA (December 30, 2021) — Leon Reynoso died in a DUI accident on Palm Canyon Drive at Alejo Road on Monday.

According to the Riverside County coroner's office, 36-year-old Reynoso died at Desert Regional Medical Center.

For DUI-related reasons, 41-year-old Andrew Watson Hibbard drove his conversion van into the rear of Reynoso's Tesla around 5:00 p.m. As a result, the Tesla collided with three other vehicles stopped at a traffic light, causing a chain reaction.

Soon after, paramedics responded and tended to seven injured patients, rushing four of them to nearby hospitals. Among them was Reynoso, for whom loved ones have created a GoFundMe page.

Following the accident, police interviewed Hibbard and arrested him on gross vehicular manslaughter, DUI and other charges. At this time, he remains jailed at Indio's John Benoit Detention Center.
---
We would like to express our deepest thoughts and sympathies to the family and friends of Leon Reynoso.
---
Consult with a seasoned attorney concerning your wrongful death case. Instead of managing these costly expenses or settling with the bare minimum that insurance companies provide clients, turn to our firm. At The Law Offices of Daniel Kim, we believe car accident victims have the right to receive full coverage from the at-fault party. We have extensive knowledge of the legal system and how to win cases. Schedule a free consultation and call (800) 895-7199. We can also get you a copy of the police report from the accident.