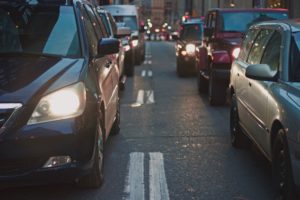 Lanes Shut Down in 2-Car Crash on 5 Freeway in Bakersfield

BAKERSFIELD, CA (February 6, 2023) — Several lanes shut down following a 2-car accident on the 5 Freeway near Grapevine Road.

According to the California Highway Patrol, the two-vehicle crash happened around 3:45 p.m. Thursday. Under unclear circumstances, a driver in a red SUV heading southbound made a U-turn from the center divider but collided with a northbound Dodge Ram pickup.

As a result of the crash, authorities had to close the No. 3 and 4 lanes of the highway to assist with the accident.

Reports did not say if anyone reported any injuries in the crash. However, we will update this report once we receive more information.

When making turns or switching lanes, clear the road before doing so. Sharing the road with others minimizes the dangers of car accidents. Drivers should also be wary of reckless drivers and practice defensive driving by reducing their speed in case hazards arise.
---
The Law Offices of Daniel Kim protects crash victims' rights by making them aware of their options. You can hold the responsible party accountable for his or her actions by filing a claim. If you suffered head injuries in a negligent car accident, consider us for legal direction. We represent crash survivors and surviving family members needing total compensation for their losses. To schedule a consultation, call (800) 895-7199.