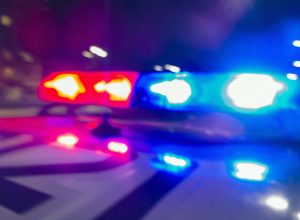 Newcastle Stolen Car Crashes into Pole, Police Arrest Roniqua Wartson and Anastacia Andino

NEWCASTLE, CA (November 16, 2021) – Paramedics transported Korral Atkinson and Elijah Atkinson's 7-month-old baby to the hospital after a car crash in the 8900 block of Highway 193 on November 11.

According to the California Highway Patrol, the accident happened at approximately 8:30 AM. Based on an initial report, the vehicle was stolen from the couple that had stepped away briefly to walk their other child inside a daycare.

That is when the suspects, later identified as 23-year-old Anastacia Andino of Folsom and 29-year-old Roniqua Wartson of Elk Grove, took the car and drove off.

A deputy in the area spotted the vehicle traveling westbound on 180 Freeway and tried pulling them over. After that, the vehicle sped off, made its way onto Highway 193 before eventually crashing into a power pole.

The Placer County Sheriff's Office said Andino sustained injuries in the crash and detained almost immediately. Wartson, the driver, fled into a wooded area before also being detained about 30 minutes later.

It is unknown what Andino and Wartson were doing near the daycare at the time. At this time, both are in jail facing several charges including kidnapping and car theft. The bail for each is set at $250,000.

The sheriff's office said the baby did not sustain any injuries in the crash. Soon after, officials returned the child to their parents.
---
The Law Offices of Daniel Kim are here to help you with your case. We work hard day and night to ensure that victims of personal injury accidents receive the compensation they rightfully deserve. Call us today at (800) 895-7199 to schedule your FREE consultation today. You can also request a copy of the police report here. Above all, our team is here for you.