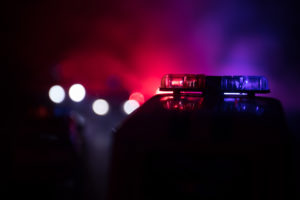 Juan Moralez Killed in Hit-and-Run Accident on Lander Avenue in Turlock

TURLOCK, CA (May 5, 2021) – Police identified Juan Moralez as the victim who died in a bicycle accident on Lander Avenue.

According to the California Highway Patrol, the collision happened at approximately 7:40 PM.

Prior to that, Moralez was traveling on the road at the time of the crash. Due to unknown reasons, a white 2009 GMC pickup truck struck him. Subsequently, the vehicle left the scene.

As a result, paramedics said Juan Moralez died at the hospital. Officials identified him as a 50-year-old resident of Turlock.

According to police, witnesses followed the GMC and tried to pull it over. However, the vehicle ran away. Then, it crashed on Crows Landing Road before running away again.

Ultimately, officers arrested the driver, 22-year-old Francisco Javier Castellon-Gonzalez. As of now, he is facing charges of hit-and-run causing injury and vehicular manslaughter. In addition, an investigation is ongoing.
---
We would like to express our deepest condolences to the bereaved family and friends of Juan Moralez.
---
It is the mission of The Law Offices of Daniel Kim to help families of victims of wrongful deaths recover from their loss, pain, and suffering. Here, we work day and night to help them get what they deserve. Did you lose a loved one in a recent hit-and-run accident? Our accident attorneys will help you file a case and guide you throughout every step of the process. We strive to understand your unique needs and offer personalized, thoughtful service. Call us today at (800) 895-7199 to schedule your free consultation. You can also request a copy of the police report from your accident. With a success rate of over 99%, you can trust your lawsuit with our team.