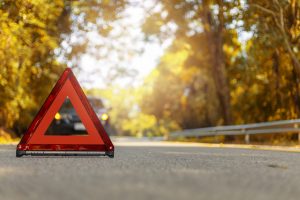 Joseph Lax Hit by Hit-and-Run Driver in Montclair Neighborhood of Oakland Hills

PLEASANTON, CA (August 16, 2021) — Joseph Lax of Pleasanton was struck by a hit-and-run driver in the Montclair neighborhood of Oakland Hills last Sunday night.

According to reports, the incident happened around 6:00 p.m. As Lax came upon a blind curve near Girvin Drive, his vehicle nearly struck a driver in a Chevy Bolt speeding up the hill.

Subsequently, the driver of the Chevy, Lax and Lax's occupants became involved in an altercation. However, the incident escalated when the driver of the Chevy left the area, yet only to return in an attempt to hit the others, who were outside of their vehicle at the time.

A few moments later, the driver of the Chevy barreled back down the hill at an estimated speed of 40 miles per hour and struck Lax, who dodged major injury.

At this time, authorities need the public's help in locating the driver of the Chevy Bolt. If anyone has more information, please contact the Oakland Police.

When confronted by an upset road rage driver, do not engage. It is never worth the trouble and you can risk your safety. Instead, focus on your safety and disengaging from the irate driver. You never know what other people are capable of.
---
At The Law Offices of Daniel Kim, we have the knowledge and experience to win your case. If you have been struck by a reckless motorist, do not settle. Instead, call our pedestrian accident lawyers for representation. Because a reckless pedestrian accident can leave you with medical expenses, injury and loss of income, you can be qualified to have a lawyer on your side. Turn to Daniel during this time. Call (800) 895-7199. We can also get you a copy of the police report from the accident.