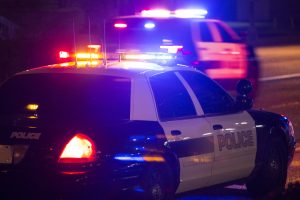 DUI Driver John Mitchell Plows Through Side of Restaurant at Lake Avenue and Boylston Street

PASADENA, CA (February 23, 2021) – Police arrested John Mitchell on suspicion of DUI after crashing through a vegetarian restaurant.

The incident happened around 6:45 p.m., February 11 at The Total Vegetarian, near the corner of Lake Avenue and Boylston Street.

According to Pasadena police, Mitchell, 29-year-old Pasadena resident, was driving a minivan when he plowed through the side of the restaurant. The minivan then came to rest with its front end inside the kitchen.

Mitchell sustained minor injuries. He admitted to smoking methamphetamine just prior to the crash. Police also found the drug inside the van.

The restaurant was open for business at the time, but no injuries reported.

An investigation is ongoing.

Driving a vehicle while impaired is unsafe. Drugged driving puts the driver, passengers, and others who share the road at serious risk. Be a responsible driver. Only get behind the wheel when you are alert and sober.
---
With a success rate of over 99%, The Law Offices of Daniel Kim remains a superior option for car accident victims seeking compensation. We believe every client should receive personal legal advice tailored to his or her specific case. If you have been involved in a reckless car accident and need specialized legal care, then let's talk further. Our attorneys will handle everything while you rest and recover. To schedule a free case consultation with Daniel, call (800) 895-7199. You also can request a copy of the police report for your reference.