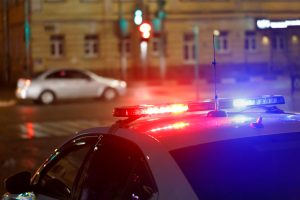 DUI Driver Jerry Lyons Arrested after Fatal Crash at Higuera Avenue and Lake Merced Boulevard

SAN FRANCISCO, CA (February 9, 2021) – Police arrested 31-year-old Jerry Lyons after a fatal DUI accident at Higuera Avenue and Lake Merced Boulevard.

According to police, the accident happened just before 8:00 a.m. Thursday. Lyons was driving a stolen 2003 Ford Explorer when he got involved in an eight-vehicle crash.

As a result, a pedestrian died at the scene. Authorities only described the victim as a 26-year-old man.

Paramedics took three people to a local hospital with non-life-threatening injuries. Lyons was also taken to a hospital, but was later released.

Police arrested Lyons for vehicular manslaughter, felony hit and run, and DUI. They also charged him for driving a stolen vehicle.

Further investigation is underway.
---
We would like to express our deepest condolences to the family and friends of the victim.
---
If your loved one died one in a DUI accident, you can reach out to the Law Offices of Daniel Kim today. It is our mission to give your loved one the highest quality of legal representation. Our law firm will be committed to helping your family get justice and obtain the maximum settlement. We have successfully handled several wrongful death cases in our years of practice. We work on a contingency basis. You pay absolutely nothing unless we win your case. Reach out to us today at (800) 895-7199 for a free consultation. Let us guide you step by step through the process. If you are a family member of the victim involved in this accident, we can help you request a police report. Above all, out team is here for you and your loved ones during this difficult time. Let our team help you.