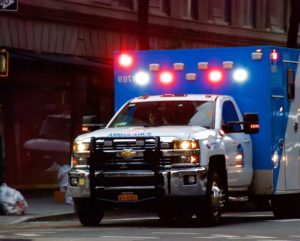 Jay Hart Dies in Long Beach Speedboat Race Crash at Marine Stadium

LONG BEACH, CA (August 13, 2021) —  A man died in a speedboat race accident at Marine Stadium near Mother's Beach Sunday afternoon.

The speedboat racer who died after crashing during an August 8 competition was identified as 37-year-old Jay Hart of Lake Havasu City, Arizona.

Hart fatally injured after his vessel flipped over at about 110 mph, ejecting him from its cockpit on the last day of the Southern California Speedboat Club event. He was side by side with another boat at the time of the accident.

Emergency crews rushed Hart to a local trauma center with life-threatening injuries, according to the Long Beach Fire Department. However, he died of his injuries.

Hart was the second racer in recent years to die after crashing at the event; in 2018, a speed boat driver died a week and a half after he was critically injured during the race.

Officials are looking into the accident and annual competition.
---
Our caring thoughts are with the family and friends of Jay Hart.
---
For a wrongful death lawyer who will help win you a substantial repayment from the at-fault party, turn to Daniel. The Law Offices of Daniel Kim is a top-rated firm upheld by years of experience. We can fill a tall order and resolve your case. Our firm has more than 40 awards and honors and can handle the insurance claims, doctor's appointments and police reports. To understand what we can provide you and your family during this challenging and nerve-racking time, call (800) 895-7199. Daniel can also get you a copy of the police report from the accident.