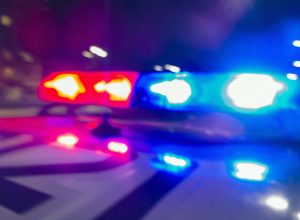 3 Identified in Anaheim Hit-and-Run Car Accident on Brookhurst Street near Orange Avenue

ANAHEIM, CA (May 11, 2021) — Three people died in a two-car accident on Brookhurst Street near Orange Avenue early Tuesday, May 4.

63-year-old Alexander Smiller of Los Angeles, 32-year-old Jacob Rolon of La Mirada, and 36-year-old Richard Zuniga of Anaheim died in the accident, according to the Anaheim Police Department.

Police stated that a northbound Mercedes on Brookhurst Street slammed into a black Kia, which exited the parking lot of a hookah lounge.

Officers then responded to Brookhurst Street and Orange Avenue at about 2:50 a.m., where they found the white Mercedes sedan abandoned. Witnesses saw two women in their 20s get out of the Mercedes and get into another vehicle. The women later showed up at an area hospital. Officials treated one of the woman for minor injuries. However, the other sustained serious injuries and required surgery.

However, police located the Kia at the scene with the three victims inside. Soon after, all three were pronounced dead at the scene.

The Mercedes caught fire, but it was small and an officer on scene was able to extinguish it.

Police were working to determine who picked up the women. In addition, if there is any relationship that driver had with the Mercedes driver and passenger.

The family and friends of all three victims have set up GoFundMe accounts to help with funeral costs for Smiller, Rolon, and Zuniga.
---
Our thoughts are with the families and friends of Jacob Rolon, Richard Zuniga, Alexander Smiller.
---
For trusted advocacy that will make a substantial difference to your future, turn to The Law Offices of Daniel Kim. Daniel will work with you one-on-one to understand your wrongful death case. If you have suffered a loss in the family or an injury due to a reckless driver, call (800) 895-7199.