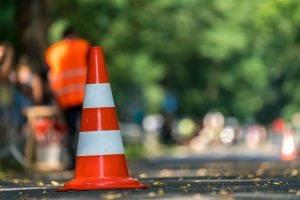 Ceres Hit-and-Run Accident on Hackett Road and Farris Avenue

CERES, CA (June 7, 2021) — At least one person was hurt in a hit-and-run accident on Hackett Road in Ceres on Tuesday, June 1.

According to authorities, the crash happened at about 1:00 p.m. near the intersection of Hackett Road and Farris Avenue. Two vehicles involved in the incident blocked the roadway.

Early reports said that at least one person that carried a firearm fled the crash. Police detained one person, and early reports said that officers also recovered a gun in the area.

The extent of the injuries of the motorists was not yet available Tuesday afternoon.

Officials cleared the roadway an hour after the incident.

The investigation of the crash is still underway.

If you ever get involved in a road accident, do not leave the area. Call the authorities and wait for the arrival of the police. By being careful while driving and following traffic rules, you can keep yourself and others safe on the road.
---
At The Law Offices of Daniel Kim, we aim to fight for all car injury accident victims so that they will receive the rightful compensation for their pain and suffering. We are a top-rated personal injury law firm with a 99% success rate. Our team will strive to understand your unique needs and offer personalized, thoughtful service. While you focus on healing and recovery, we will handle the rest. You pay nothing unless we win your case. Contact us today at (800) 895-7199. Click here to request a copy of the police report from your accident.