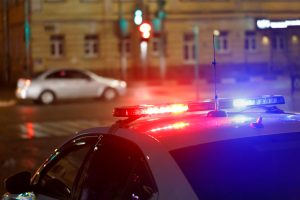 Hit-and-Run Suspect Pursued in Deadly Hit-and-Run Crash in Dinuba

DINUBA, CA (December 2, 2022) — A hit-and-run driver sought in a fatal accident in Dinuba has police officers wanting help from the public.

According to Dinuba police officers, the hit-and-run fatal crash happened on November 19 around 9:00 p.m. Under unclear circumstances, a suspect vehicle believed to be a blue 2016 to 2021 Honda Civic became involved in the hit-and-run crash. The vehicle left the scene of the accident leaving at least one person with fatal injuries.

Now, investigators need the public's help with identifying the suspect and the car involved. They believe the car might be missing the driver's side front mirror and may have damage to the front bumper. If anyone has more information on this fatal crash or the suspect, please call Dinuba Police Detective Jacob Aguilar or Detective Irwin Davalos at (559) 591-5911.
---
Our caring thoughts go out to the bereaved family and friends of the victim.
---
No amount of compensation can equal your pain and suffering. If, however, you decide to file a wrongful death claim, call The Law Offices of Daniel Kim at (800) 895-7199. We represent crash victims and surviving family members in their legal fight. We will get you the highest settlement possible to cover these burial and medical costs. While your objective is to recuperate and mourn your loved one, we will handle the investigation. For the next steps in your case, call us for a free case evaluation.