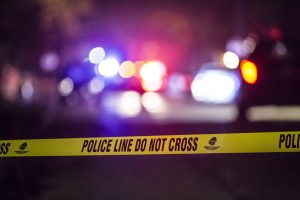 College Student Haley Takeda Dies after Teen Marc George III Crashes in Street-Race

LINDA VISTA, CA (March 23, 2021) – A teenager and a 21-year-old University of San Diego student died after their two cars collided head-on late Friday night.

17-year-old Marc Anthony George III drove a Toyota Camry alongside another teenage driver in a Nissan Altima on Genesee Avenue. After that, the two vehicles collided at about 11:00 p.m. near Linda Vista Drive.

The crash sent the Camry out of control. As a result, it collided head-on with a Mazda 3. Police identified the driver as Haley Kaede Takeda.

Witnesses reported the cars were either racing or speeding up the street when the initial crash occurred.

When rescue crews arrived, at least two of the cars were so crushed from the impact that first responders needed to cut the doors and pillars off the vehicles to reach the people inside.

Both George and Takeda were transported to area hospitals with life-threatening injuries. Both did not survive.

In addition to the two fatalities, at least 10 people were injured from within the three vehicles. The most serious injuries were among the people involved in the head-on crash between George's vehicle and Takeda's vehicle.

Of George's three passengers, two sustained serious injuries. The two additional passengers in Takeda's Mazda all suffered life-threatening injuries. All were taken to nearby hospitals. Their conditions were not known on Monday.

The two passengers and teenage driver of the Altima had minor complaints of pain and were not taken to hospitals.
---
We extend our deepest condolences to the family and friends of Haley Kaede Takeda and Marc George III.
Support For Surviving Family Members

If you have lost a family member in a car accident, reach out to The Law Offices of Daniel Kim today. Our team will personally work with you and make sure you obtain both justice and maximum compensation. Our seasoned wrongful death lawyers will dedicate their time to better understand the unique aspects of your case. Call us as soon as possible at (800) 895-7199to schedule your free one-on-one consultation. We work on a contingency basis so you pay absolutely nothing unless we win your case. If you need a copy of the police report, our team can also help you get one. Your case is our priority, so you can focus on things that matter.