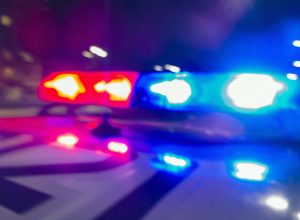 Gilbert Sanchez Faces DUI and Hit-and-Run Charges after Traffic Accident in Rancho Cucamonga

RANCHO CUCAMONGA, CA (July 20, 2021) – Police arrested Gilbert Sanchez for DUI and hit-and-run after a traffic accident in Rancho Cucamonga on July 8.

The accident happened around 8:46 p.m. in the area of Milliken Avenue and Victoria Park Lane. Sheriff's deputies said the 50-year-old Moreno Valley man was traveling at an unsafe speed northbound on Milliken, ran a red light and collided with another vehicle.

The impact caused Sanchez's vehicle to roll over. Sanchez then got out his vehicle and fled the scene on foot.

The other driver sustained injuries and was taken to a local hospital.

Deputies conducted an area check and located Sanchez walking northbound on Milliken. While detaining Sanchez, deputies could smell a strong odor of an alcohol beverage on Sanchez's breath. They arrested and booked him into the West Valley Detention Center at $100,000 bail.

The Rancho Cucamonga Sheriff's Department is investigating the accident. They asked anyone with further information to contact them at 1-800-78-CRIME (27463).

Never drink and drive. If you are going to drink, plan to take an Uber, Lyft, or a cab home, or designate a sober driver. Also, do not leave the scene when you get involved in an accident. Pull over and call 911.
---
If you have suffered injuries due to a DUI hit-and-run driver, reach out to The Law Offices of Daniel Kim today. Because we take the time to truly get to know each and every client, you get personalized, one-on-one legal service. We will personally work with police reports, insurance claims, medical bills, and much more. So focus on healing and recovery while we handle the rest. Call us at (800) 895-7199 for a free consultation with a top-rated car accident injury attorney. You can also request a copy of the police report from your accident.