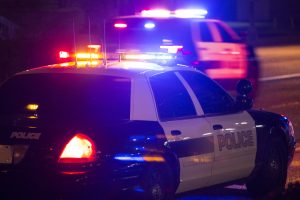 Four Men Hurt in San Francisco Hit-and-Run Accident on Mission Street

SAN FRANCISCO, CA (March 30, 2021) — Four people were injured in a hit-and-run accident on Mission Street at 24th Street.

According to police, the hit-and-run crash happened around 9:30 p.m. during a sideshow event.

After police successfully cleared the scene, they found four men with non-life-threatening injuries. However, the driver that struck the victims had left the scene before police could make an arrest.

At this time, the circumstances and whereabouts of the hit-and-run driver require more investigation. However, if any witnesses would like to speak to the police, please contact the San Francisco Police Department.

Irresponsible and risky driving can lead to accidents. To avoid injuring yourself or others, drive with consideration and caution. Doing so increases your safety and those of others.
---
Seeking help from a car accident lawyer can be a beneficial way to speed up your recovery. If you are facing medical bills and job loss, you are not alone. Turn to The Law Offices of Daniel Kim for legal assistance. We are a top-rated personal injury law firm with a success rate of over 99%. Our attorneys will guide you through each step of the process. If interested in seeking justice and compensation for any losses or damages in the crash, call (800) 895-7199 for a free consultation. We can also provide you a copy of the police report from the car or pedestrian accident.