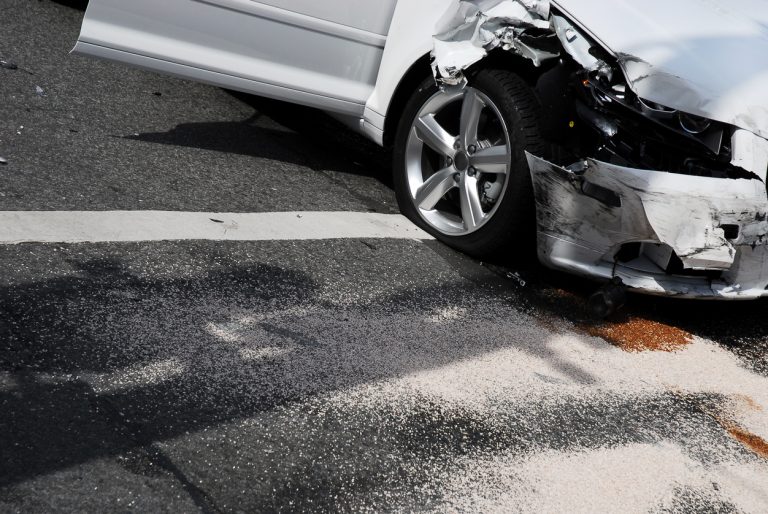 Erick Barbosa-Guardado Dies in Police Chase Crash near Roscoe Boulevard and Lindley Avenue

NORTHRIDGE, CA (February 17, 2023) — Erick Barbosa-Guardado died in a police chase accident near Roscoe Boulevard and Lindley Avenue.

According to the Los Angeles Police Department, the fatal two-vehicle accident happened around 12:30 a.m. Thursday. When police spotted a suspect vehicle wanted in an armed robbery in the San Fernando Valley, officers tried to make a traffic stop. The driver, however, did not yield and led police on a pursuit.

The two suspects in the black SUV traveled westbound on Roscoe Boulevard, ran a red traffic light and crash into an innocent Honda Civic driver. That southbound driver, described as a Cal State Northridge student who was heading home from his job, died. Officials have identified him as Erick Barbosa-Guardado, of Reseda.

As for the two suspects who tried to flee the scene, authorities arrested the driver, but the second suspect remains at large as of 9:00 a.m. Thursday. At the scene, officers recovered a loaded rifle.

No other information surrounding this fatal crash was available. However, if anyone has seen these unfolding events and can help the authorities, please contact the LAPD.
---
Our deepest thoughts and sympathies go out to the family and friends of Erick Barbosa-Guardado.
---
For a top-rated car accident lawyer, consider The Law Offices of Daniel Kim. We are a personal injury law group focused on your healing. Our lawyers have experienced years of practice in car accidents, head injuries and wrongful death cases. We are driven to calculate all your losses and damages and get the at-fault driver to pay. You will not have to worry about covering any fees upfront since our firm works on a contingency fee basis. You deserve full and fair compensation. Call (800) 895-7199 to schedule a free consultation with Daniel.