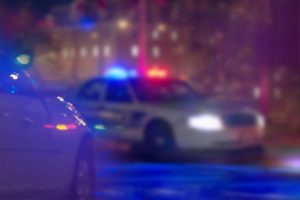 DUI Driver Detained in South Los Angeles Police Chase Crash near Vermont Avenue

SOUTH LOS ANGELES, CA (February 9, 2022) — A DUI driver was arrested in a police chase accident near Vermont Avenue and 79th Street on Tuesday morning.

According to Los Angeles police, a chase began when a man suspected of DUI led police on a pursuit.

Although the chase began near Crenshaw Boulevard and 43rd Street at 2:55 a.m., it ended in South Los Angeles hours later.

Around 4:00 a.m., the driver of the Toyota Prius collided with a police car in the area. At this time, information on the driver and the officer remains unclear.

However, we will update this report once we receive additional information.

Engaging in unlawful acts on the road often leads to accidents. To keep yourself and others safe, follow all traffic lights, road signs and speed limits. By doing this, you can have a safer trip home.
---
The Law Offices of Daniel Kim provides aggressive representations that you might need for your car accident case. If you have suffered head injuries or catastrophic injuries from a recent reckless crash, Daniel can help. We provide clients the wherewithal they need to cover any medical expenses and loss of income. When you feel ready to get your life back on track, turn to a personal injury lawyer. Call (800) 895-7199 for a free case consultation. You can also request a copy of the police report from the accident.