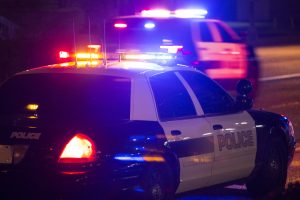 Drivers Detained in Multiple DUI Crashes in Petaluma

PETALUMA, CA (November 4, 2021) — Several drivers faced charges in multiple DUI accidents in the Petaluma area near Highway 101 over the weekend.

On Saturday, a wrong-way driver sideswiped a car on Kentucky Street near Washington Street around 9:30 p.m. Soon after, the drivers exchanged information. However, police arrested the female impaired driver, booking her into the Sonoma County jail, after the other driver expressed concerns about DUI.

The second arrest happened around 10:30 p.m. After traveling over 80 miles per hour on Lakeville Street near Highway 101, a DUI driver in a black Chevy Camaro surrendered to police following a brief chase.

Around 1:00 a.m., Sunday, a driver left the downtown area at an unsafe speed. Soon after, an officer pulled the driver over, a Santa Rosa woman who displayed signs of alcohol intoxication. Subsequently, police arrested her and towed her vehicle from the scene.

Alcohol and drugs can significantly slow our response rate down and compromise our judgment. When impaired, look to other forms of transportation to keep the roads safe.
---
Hire The Law Offices of Daniel Kim to seek fair compensation and representation you can trust. We help car accident victims through their legal battle. If you have been involved in a reckless car accident or motorcycle accident, do not hesitate to call (800) 895-7199. We have the expertise to help you through the legal justice system. Instead of settling with these unfair damages, call us. We can also get you a copy of the police report from the accident.