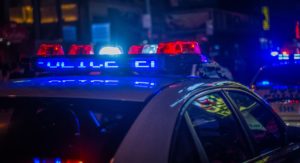 One Killed, Two Injured in Multi-Vehicle Accident on Highway 65 near Morton Avenue

PORTERVILLE, CA (August 9, 2021) — A 21-year-old driver died in a multi-car crash on Highway 65 in Porterville on Friday, August 6.

According to the California Highway Patrol, the collision took place after 3 a.m. on Highway 65 near Morton Avenue.

Officers said a box truck driver moved south when the vehicle had a tire failure. The truck struck a guardrail and came to a stop in the southbound lanes.

An oncoming Honda and a GMC crashed with the truck.

The 21-year-old male driver of the Honda succumbed to his injuries at the scene. His identity was not yet available.

Medics rushed his 23-year-old passenger to Kaweah Health Medical Center with major injuries. They airlifted the 23-year-old male driver of the GMC to Kaweah Health with major injuries.

Diesel spilled from the truck as a result of the incident

Authorities temporarily shut down both southbound lanes of Highway 65.
---
Our deepest condolences to the family and friends of the deceased.
---
If your loved died in a multi-vehicle accident due to the negligence of others, you can reach out to the Law Offices of Daniel Kim today. While no amount of money can make up for the loss of a loved one, receiving compensation for their death can help protect you from further suffering. Our law firm will be committed to helping your family get justice and obtain the maximum settlement. We have successfully handled several wrongful death cases in our years of practice. We work on a contingency basis. You pay nothing unless we win your case. Reach out to us today at (800) 895-7199 for a free consultation. If you are a family member of the victim involved in this accident, we can help you request a police report. Let us guide you step by step through the process.