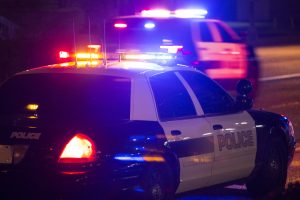 DUI Driver Arrested after Two-Vehicle Collision on Highway 99 in Chico.

CHICO, CA (December 22, 2021) – Police arrested a driver following a two-vehicle crash on northbound Highway 99 on December 17.

According to the California Highway Patrol, the incident took place at approximately 9:38 PM on Friday.

Based on an initial report, a 33-year-old man from Red Bluff was driving under the influence when it bumped into a Ford vehicle. In addition, police said the Ford had two passengers inside.

As a result, emergency crews had to take the Red Bluff man out of his car. His injuries were not immediately available. On the other hand, no casualty has been recorded.

Police took into custody the DUI driver. After the incident, officers cleared the area.

As of now, the investigation is ongoing. Also, no other details are available.

Do not drink before driving. In addition, always consider the movements of other vehicles around you to prevent a crash. Also, do not commit speeding and distracted driving.
---
If you are hurt in a two-vehicle crash because of a DUI driver, you can call The Law Offices of Daniel Kim for assistance in filing a case against the party responsible for the incident. Daniel works hard to ensure that victims of personal injury accidents receive the compensation they rightfully deserve. Each of our clients receives personal legal advice that is fit to his or her specific case. We will work with you personally and one-on-one to better understand your situation. Call us today at (800) 895-7199 to schedule your FREE consultation today. In addition, you can also request a copy of the police report here. With a success rate of over 99%, you can trust your lawsuit with our team. Above all, we are here for you.