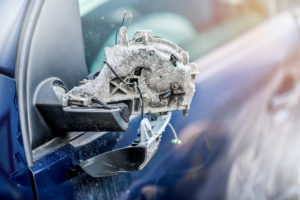 Michael Olifir, Diana Filinyuk Die; Brandy Kincaid Involved in Roseville Car Accident

ROSEVILLE, CA (February 10, 2022) — Diana Filinyuk and Michael Olifir both died after being hit by a car on the 80 Freeway near Roseville Parkway Saturday morning.

According to the California Highway Patrol, the tragic crash happened around 12:20 a.m. For possible DUI-related reasons, a Honda Accord and a Nissan Altima collided on the freeway.

Subsequently, 19-year-old Filinyuk and 21-year-old Olifir saw the accident and pulled over to assist the possibly injured motorists.

After a brief exchange with the crash victims, the young couple began walking toward their vehicle. However, a 2017 Jeep Commander, driven by 45-year-old Brandy Kincaid, struck them.

As a result, Filinyuk and Olifir suffered fatal injuries and died at the scene.

Following the accident, officers arrested the Honda driver involved in the initial crash for DUI. Neither that driver nor the Nissan driver sustained any wounds.

Police officers did not arrest Kincaid. Although, an ongoing investigation should confirm more details.

If anyone would like to help the families, loved ones have posted a GoFundMe page for Olifir and a GoFundMe page for Filinyuk.
---
Our deepest thoughts and sympathies are with the families and friends of Michael Olifir and Diana Filinyuk.
---
To seek justice in your loved one's name, call The Law Offices of Daniel Kim at (800) 895-7199. We settle wrongful death and personal injury cases. As a top-rated firm with more than 40 awards and honors, we aim to provide families and car accident victims with the best possible settlement. From lost wages to the loss of a family member, the damages that originate from an accident can range. Look to us to quantify these damages. If you need a copy of the police report from the car accident, we can also get that for you.