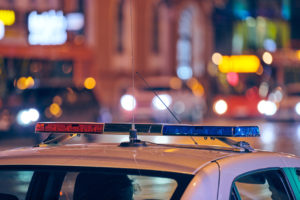 Police Arrest Drunken Drivers Desiree Rodrigues and Kylie McGlothern Arrested after Crash in Sonora

Sonora, CA (January 24, 2022) – Police arrested Desiree Rodrigues and Kylie McGlothern for DUI after a traffic accident in Sonora late last week.

The accident happened just before 11:00 p.m. near Springfield Road and Shaws Flat Road. McGlothern, a 26-year-old Vallecito resident, was driving a 2014 Mazda sedan northbound on Shaws Flat Road. Behind her was a 1994 Chevrolet pickup truck, driven by 27-year-old Sonora resident Rodrigues.

Rodrigues had two passengers in the pickup, 25-year-old Green Selene of Sonora and 27-year-old Zackery Moore of Sonora.

For unknown reasons, McGlothern suddenly slowed her vehicle. Rodrigues was unable to stop and rear-ended the sedan.

After the crash, the two drivers fled the scene in one vehicle.

Deputies were able to follow the two and stop them on South Airport Road near Horseshoe Bend. They arrested both for DUI charges.

Meanwhile, Selene and Rodrigues sustained injuries from the crash.

The California Highway Patrol is still investigating the accident.

Driving a vehicle while impaired is unsafe. It puts you and others who share the road at serious risk. Be a responsible driver. Only get behind the wheel when you are alert and sober.
---
If you have suffered injuries after a car accident caused by a drunk driver, contact The Law Offices of Daniel Kim today. We aim to help victims get the compensation they deserve. We will work with you personally to better understand your situation. For a free consultation, please call us at (800) 895-7199. If you need help after hours, our team is available 24 hours a day and 7 days a week to answer your questions. Our team can also help you get a copy of the police report from your loved one's accident. With a success rate of over 99%, you are in excellent hands.