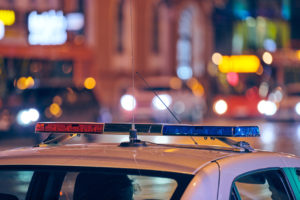 Coroner Identifies Derrick Simpson in Elk Grove DUI Crash, Wrong-Way Driver Jacob McPherson Arrested for DUI

ELK GROVE, CA (September 20, 2021) – Derrick Deion Simpson died in a DUI wrong-way crash in Elk Grove early Thursday morning.

The crash happened around 2:40 a.m. on September 16, on Highway 99 at Stockton Boulevard. Elk Grove police were pursuing a stolen Honda Accord, driven by 34-year-old Jacob McPherson of Sacramento.

McPherson traveled the wrong way onto southbound Highway 99 and authorities called off the chase. Minutes later, he collided head-on into a Honda Insight.

Paramedics arrived at the scene and found Simpson in the front passenger seat. They rushed him to a hospital, where he later died.

Simpson was 48 years old, according to the Sacramento County Coroner's Office.

Meanwhile, McPherson and the driver of the Insight both suffered major injuries and were also hospitalized.

Police later determined that McPherson was driving under the influence of a controlled substance at the time of the crash. They arrested him for felony DUI causing death, gross vehicular manslaughter, felony evading, possession of stolen property, and driving a stolen vehicle.

Further investigation into this fatal crash is underway.
---
We send our condolences to the loved ones and friends of Derrick Simpson.
---
At The Law Offices of Daniel Kim, we understand that clients pursuing wrongful death claims need special care and treatment. Suddenly losing a loved one in a DUI crash is devastating. So our top-rated wrongful death law firm strives to ease your burdens by handling all details of your case. Our firm has won over two hundred million dollars for our clients in thousands of successful settlements. With a success rate of 99%, you are in excellent hands. Call us at (800) 895-7199 to schedule a free, one-on-one consultation. You can also request a copy of the police report from your loved one's accident.