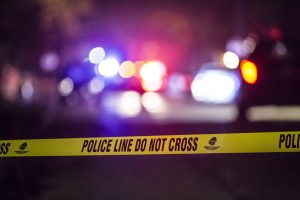 Deadra Hughes Fatally Injured after Riverside Car Crash on 60 Freeway and Valley Way

RIVERSIDE, CA (February 3, 2022) — An Anaheim woman identified as 54-year-old Deadra Hughes died in a crash on Tuesday, February 1.

According to the California Highway Patrol, the incident took place on eastbound Pomona (60) Freeway and Valley Way just before 9:45 p.m.

According to Officer Juan Quintero, Hughes drove her Nissan Rogue in the No. 3 lane. Then she approached a UPS big rig going 55 to 60 mph just in front of her.

Quintero said Hughes may not have had her headlights activated as she moved closer to the truck.

The front of the Nissan crashed with the rear of the UPS tractor. After that, the Nissan veered across all traffic lanes, hit the median wall, and came to a stop in the HOV lane.

An ambulance rushed Hughes by ambulance to Riverside Community Hospital where he was later pronounced dead.

There were no reports of other injuries.

CHP continues to investigate the cause of the crash. Anyone with information about the incident can call the Riverside CHP office at 951-637-8000.
---
Our deepest condolences to the family and friends of Deadra Hughes.
---
If your loved one died in a car accident due to the negligence of others, you can reach out to the Law Offices of Daniel Kim today. It is our mission to give your loved one the highest quality of legal representation. Our law firm will be committed to helping your family get justice and obtain the maximum settlement. We have successfully handled several wrongful death cases in our years of practice. We work on a contingency basis. You pay absolutely nothing unless we win your case. Reach out to us today at (800) 895-7199 for a free consultation.