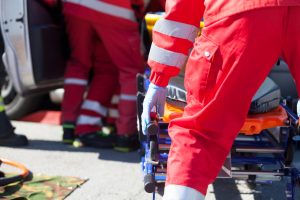 Daniel Barrera Dead, Miguel Escamilla Detained in DUI Accident at Church Avenue and Sunnyside Avenue

FRESNO, CA (March 9, 2021) — Daniel Barrera died in a DUI accident at Church Avenue and Sunnyside Avenue Sunday morning.

According to Fresno Police, the fatal accident occurred around 6:00 a.m. For DUI-related reasons, 24-year-old Miguel Angel Escamilla ran a red traffic light and collided with Barrera's vehicle.

As a result of the accident, 34-year-old Barrera sustained fatal injuries. Also, his 8-year-old son suffered minor injuries in the accident.

Following investigations, police arrested Escamilla on DUI charges and booked him into Fresno County jail.

At this time, the crash remains under investigation. However, if anyone has more insight into this accident, please contact the Fresno Police.
---
We would like to send our caring thoughts to the family and friends of Daniel Barrera.
---
With a success rate of more than 99%, The Law Offices of Daniel Kim can be trusted with your case. Our personal injury accident lawyers promise to remain on your side during every step of the legal process. If you believe that full compensation can help tremendously with your recovery, then call (800) 895-7199 to schedule a free consultation. As qualified legal professionals, we aim to work hard in your favor and grant you the outcome you deserve. Call Daniel today. You can also request a copy of the police report from the car accident.