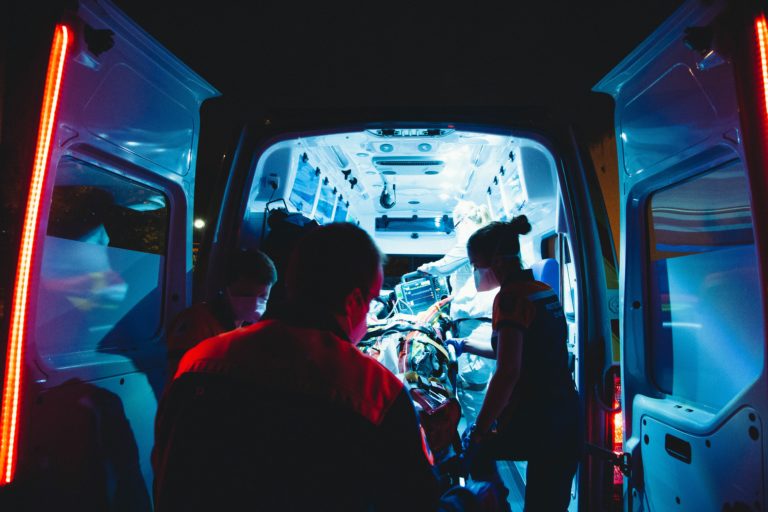 Child, Officer Hurt in Modesto 3-Car Crash at College Avenue

MODESTO, CA (July 28, 2021) — A child and an officer were injured in a 3-car accident at College Avenue and Orangeburg Avenue Sunday night.

According to authorities, the multi-car accident happened around 9:42 p.m. Under unclear circumstances, a patrol vehicle collided with a white sedan and a Ford SUV. Per reports, the patrol officer was responding to a call prior to the impact.

Shortly after the accident, paramedics reached the scene and airlifted the child to a pediatric hospital. Meanwhile, another team tended to the patrol officer who sustained a head injury.

At this time, the circumstances and liabilities require more investigation. However, any witnesses willing to help with this case can call the Modesto Police Department.

Seldom, you may come across emergency vehicles on the road. Although, you may be unaware of them when you have the audio playing loudly or you are distracted by your smartphone. Pay close attention to your surroundings. However, if you hear sirens, pull over or stop where you are to avert a car accident.
---
Many car accident victims are often clueless about their options following a negligent road accident. If you were involved in a bicycle crash or a car accident, turn to The Law Offices of Daniel Kim. We are a personal injury law group reputed for our determination to win. Daniel will work diligently with you to understand the best course of action for your case. For a free consultation, call (800) 895-7199. In the meantime, we can provide you a copy of the police report from the car accident. Above all, our team is here for you.