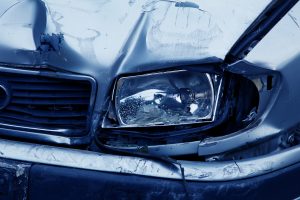 1 Injured in Two-Vehicle Crash on Rodgers Drive in Santa Clarita

SANTA CLARITA, CA (February 9, 2021) — A child suffered injuries in a rollover crash on Rodgers Drive Tuesday January 19 in the Saugus area.

According to the Los Angeles County fire officials, the incident took place near Plum Canyon Road at about 7:00 p.m. It involved two vehicles, one of which overturned in the impact.

First responders found an overturned car that damaged a transformer nearby. The lights in the intersection of Rodgers Drive and Plum Canyon Road, as well as those on the road in the nearby area, were also out.

The crash left one person trapped in a vehicle, while the other occupants were able to get out safely.

Officials said one child was taken to a hospital with injuries of unknown severity. No other details about the accident were released. This crash remains under investigation.

A lot of collisions happen at intersections because of of their complexity. When driving through a junction, be vigilant of the condition of the road. Take extra precaution if you cannot see the traffic clearly because of obstructions. In addition, be alert for other drivers and pedestrians who may violate a traffic signal and disregard the right-of-way. If you are not sure what other drivers are going to do, prioritize safety and let them go first.
---
When injured in a car accident, it is important to have a dependable and experienced attorney by your side. Let The Law Offices of Daniel Kim help you get your life back together and fight for the compensation you deserve. Our firm has won over two hundred million dollars for our clients in thousands of successful settlements. With over 99 percent success rate, you can be sure you are in excellent hands. Call us today at (800) 895-7199 for your free consultation. Moreover, you can click here to request a copy of the police report from your accident.