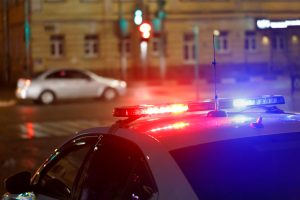 Woman Suffers Major Injuries in Vista DUI Hit-and-Run, Carmelo Hernandez Detained

VISTA, CA (March 28, 2021) – Officers arrested Carmelo Cruz Hernandez after a DUI hit-and-run Wednesday night in Vista.

The crash happened around 6:22 p.m., March 24 on South Santa Fe Avenue near Palmyra Drive. According to the California Highway Patrol, a 56-year-old Vista woman was crossing South Santa Fe Avenue after getting a green light. A 2007 Toyota Tacoma, driven by Hernandez, then struck her.

Officers said Hernandez, a 28-year-old San Marcos resident, made a sudden left turn from westbound Palmyra Drive. The front of the Tacoma hit the woman and threw her to the pavement.

After the crash, Hernandez fled the scene without rendering aid to the victim.

A number of Good Samaritans stopped to help the woman and took her to a hospital with major injuries.

Oceanside Area investigators followed up on tips and information from the Vista community, which led to Hernandez's arrest.

Hernandez faces multiple charges including felony hit-and-run. However, an investigation is underway.

Driving a vehicle while impaired is not safe and illegal. It puts you and others who share the road at serious risk. Thus, only get behind the wheel when you are alert and sober.
---
With a success rate of over 99%, The Law Offices of Daniel Kim remain a superior option for DUI car accident victims seeking compensation. We believe every client should receive personal legal advice tailored to his or her specific case. If you are involved in a reckless car accident and need specialized legal care, let us talk further. Our attorneys will handle everything while you rest and recover. To schedule a free case consultation with Daniel, call (800) 895-7199. In addition, you can also request a copy of the police report for your reference. Above all, you are not alone.