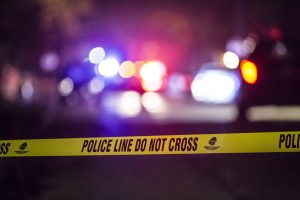 Three Victims Identified in Major Car Crash in San Joaquin County

SAN JOAQUIN COUNTY, CA (March 28, 2021) – The name of the third victim of a fatal fiery crash in San Joaquin County has been released.

The San Joaquin County Medical Examiner's Office identified her as 21-year-old Caley Bringmann of Anchorage, Alaska.

The accident also killed Oakland-raised Grand Canyon University basketball star 23-year-old Oscar Frayer and his sister, 28-year-old Andrea Moore.

Frayer had been in town to visit his family after Grand Canyon was eliminated from the NCAA Tournament on Saturday. Around 2:30 a.m. on March 23, he was in a 2021 Subaru SUV with Moore and Bringmann traveling south on 5 Freeway near Walnut Grove Road.

According to the California Highway Patrol, the SUV veered to the side of the road for unknown reasons. It slammed into the back of a stopped patrol car assisting a stalled tractor trailer. The SUV then struck a tree and burst into flames.

As a result, all three occupants in the SUV died at the scene. Two CHP officers suffered serious injuries.

It is unclear who was driving the SUV. It is also unknown if speed, drugs or alcohol contributed to the crash. Further investigation is underway.
---
We send our deepest condolences to the loved ones of Caley Bringmann, Andrea Moore, and Oscar Frayer.
---
With The Law Offices of Daniel Kim, you can trust that you are in excellent hands. We have a success rate of over 99% and have won over $200 million for our clients in thousands of successful settlements. If you have lost a loved one in a fiery crash, call us immediately at (800) 895-7199 for a free consultation. If you also need a copy of the police report, our team can help you get one. We are 100% dedicated to assisting you throughout every step of the process.